Thursday, September 3, 2015 - 6:00pm
Thursday, September 3 at 6:00PM -- In this virtuosic debut, a world-class soprano seeks to reclaim her voice from the curse that winds through her family tree.
Since the difficult birth of her daughter, which collided tragically with the death of her beloved grandmother, renowned opera sensation Lulu can't bring herself to sing a note. Haunted by a curse that traces back through the women in her family, she fears that the loss of her remarkable talent and the birth of her daughter are somehow inexplicably connected. As Lulu tentatively embraces motherhood she sifts through the stories she's inherited, about her elusive, jazz-singer mother and the nearly-mythic matriarch, her great-grandmother Greta.
Each tale is steeped in the family's folkloric Polish tradition and haunted by the rusalka — a spirit that inspired Dvořák's classic opera. Merging elements from Bel Canto and Amy and Isabelle, The Daughters reveals through four generations the sensuous but precise physicality of both music and motherhood, and — most mysterious and seductive of all — the resonant ancestral lore that binds each mother to the one that came before.
"In this novel, voice and music and history and storytelling and mythmaking and motherhood and protection of the self are in many ways the same: Living animals, changeable and complex, adaptive and perilous and endlessly powerful…. Here is one you should not miss, a gratifying feast in lush, lyrical, and full-throated form." (Carmen Maria Machado - NPR)
"Gorgeous. The Daughters is lush and dreamy and strange, and it will make you feel like a beautiful witch has put you under a sinister spell." (Katie Coyle, author of Vivian Apple at the End of the World)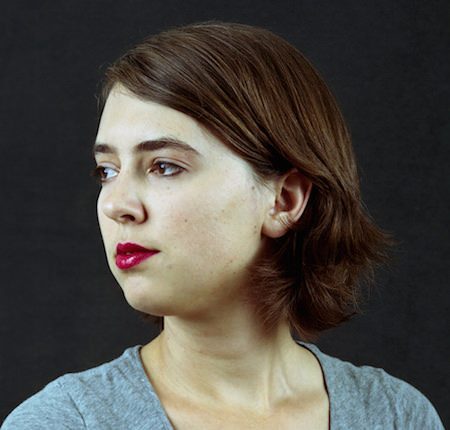 Adrienne Celt was born in Seattle, WA and has lived in a great many places since then. (A non-exhaustive list: Iowa, California, Chicago, and St. Petersburg, Russia.) Currently, she resides in Tucson, AZ where she welcomes the summer rainstorms as distractions from the fact that there is no ocean for hundreds of miles. She has published short fiction in Esquire, The Kenyon Review, Puerto del Sol, and Blackbird, among other places.
Her comics and essays can be found in The Rumpus, The Toast, The Millions, the Tin House Open Bar, and elsewhere. She publishes a webcomic (most) every Wednesday at loveamongthelampreys.com.

$24.95
ISBN: 9781631490453
Availability: Temporarily Unavailable with our Distributor (Disregard for Forrest Fenn books - always in stock)
Published: Liveright Publishing Corporation - August 3rd, 2015
---